"Newtown & Beyond" Photo Exhibit: November 1 – December 29, 2022
Public Reception – Sunday, Nov. 6th 2-4 pm (Masks are optional.)
Location: Newtown Municipal Center, Fairfield Hills Campus, 3 Primrose Street, Newtown, CT 06470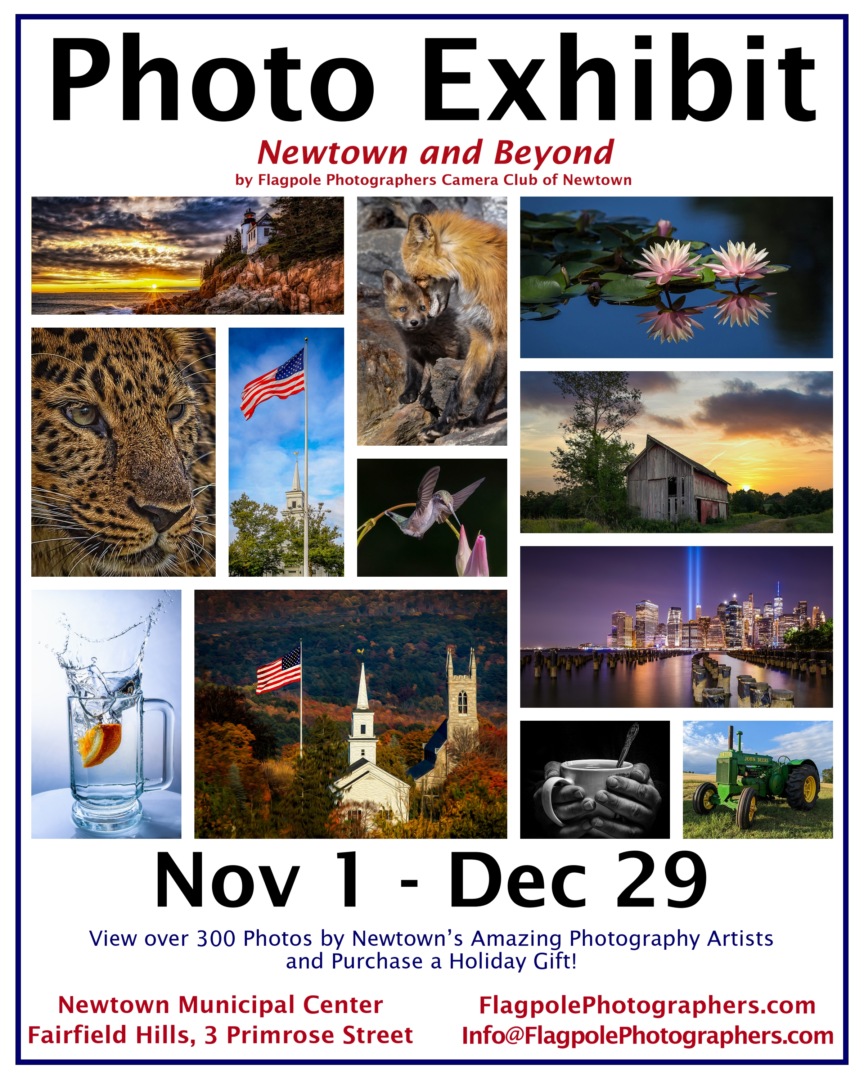 Public is welcome! Come join us!
The Flagpole Photographers Camera Club will be offering an exhibit of their member's work from November 1 through December 29 at the Newtown Municipal Center. The building's main hallway with grand arches provides a beautiful gallery setting to showcase over 300 photographs. 
On Sunday, November 6th, from 2-4 p.m. there will be an Opening Reception where the public is welcome to come and meet the photographers while viewing the exhibit. (Masks are optional.)
In this 12th Annual "Newtown & Beyond" Exhibit, many photos of Newtown will be featured, but there will also be photos taken across the country and around the world.
To purchase photos: Sign up on the "Photo Purchase Request" sheets on the clipboards on the hallway tables at the Municipal Center. You may also contact Rhonda Cullens at 201-512-8058 or at Info@FlagpolePhotographers.com. Pick up times are either Friday, December 9th between 11 am – 12:30 pm or Thursday, December 29th at 11 am – 12:30 pm, or contact Rhonda to make other arrangements if you are not available during those times. Make checks payable directly to the photographer and bring with you at the time of pickup. If paying by cash, please have exact change.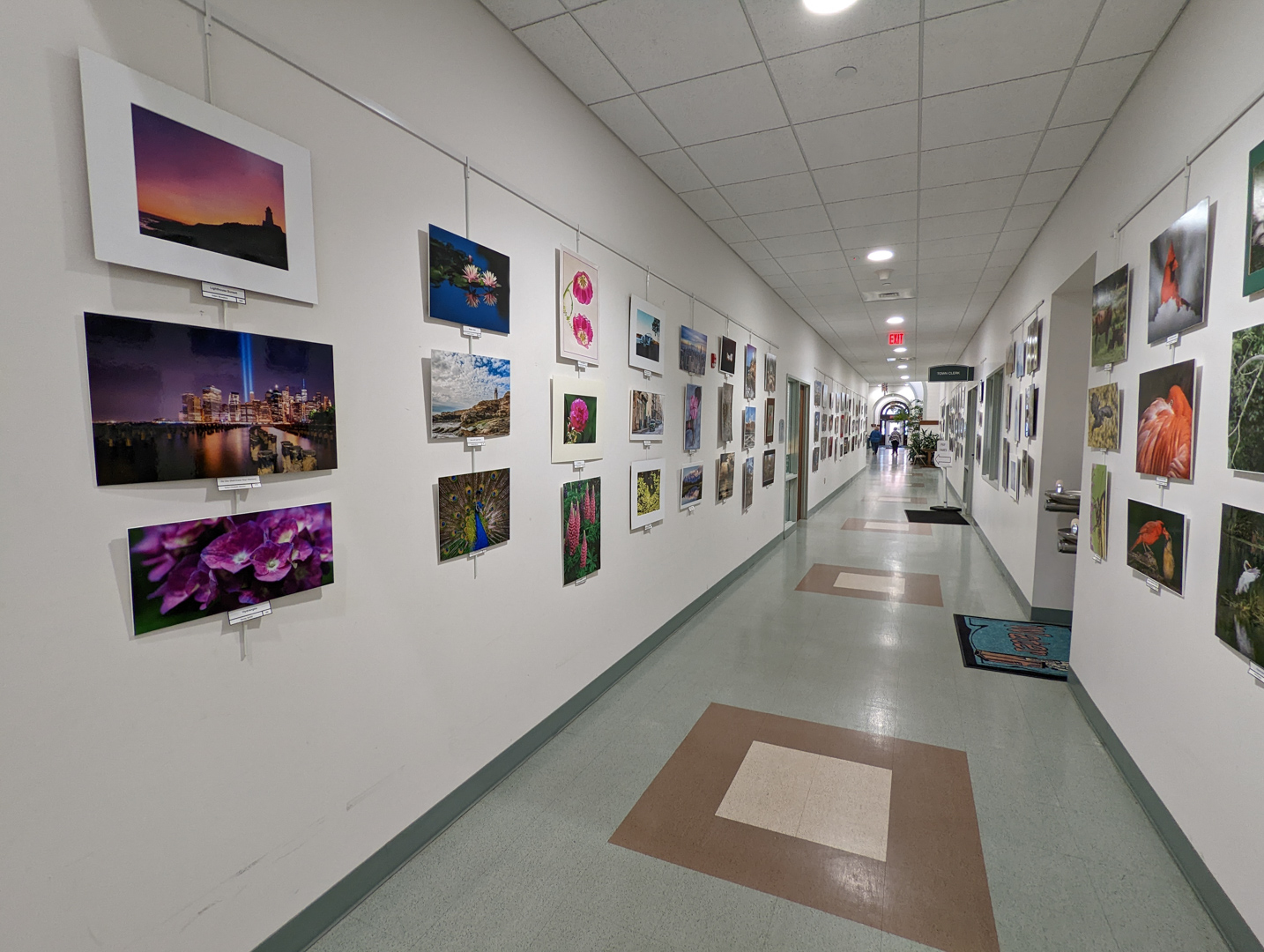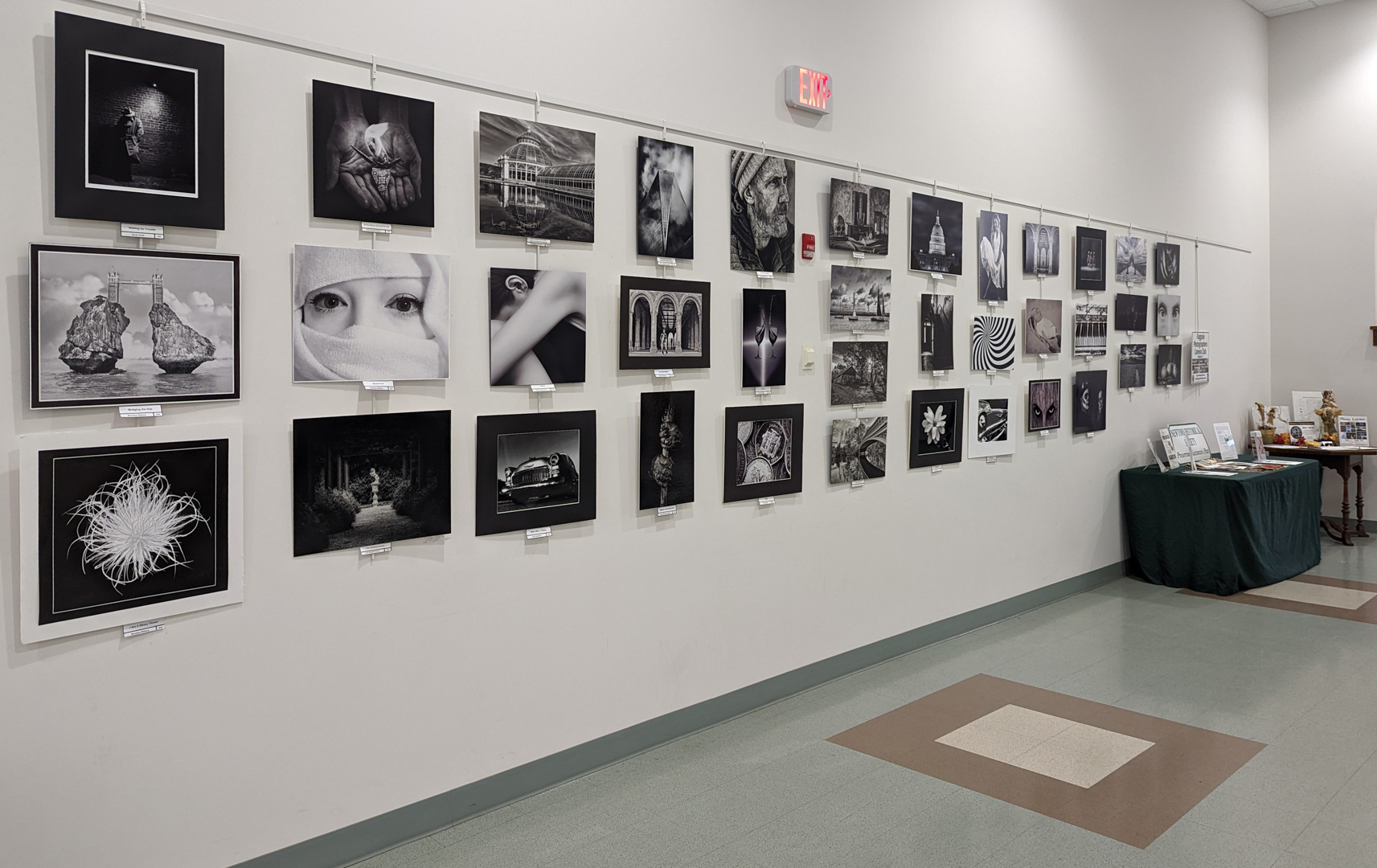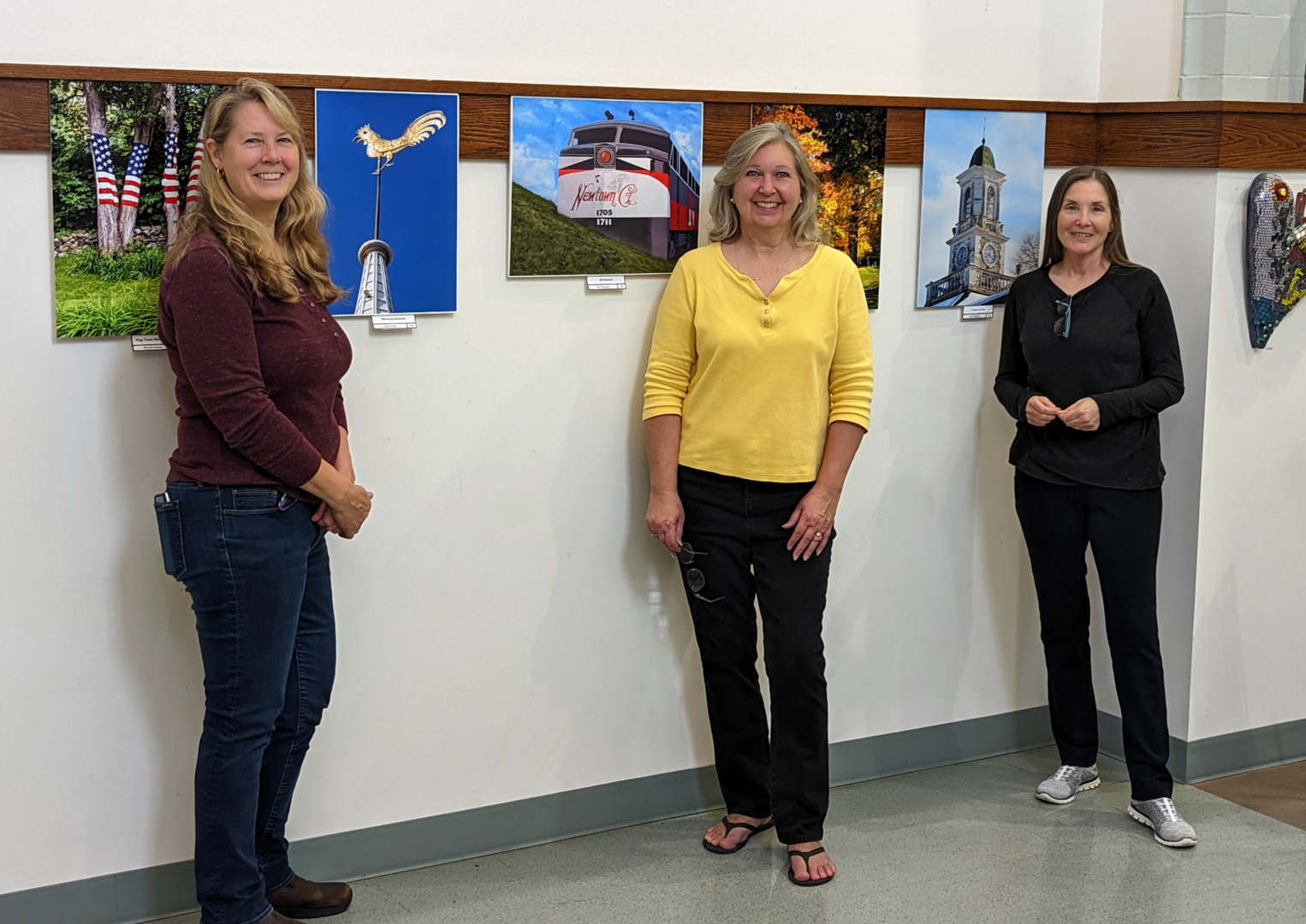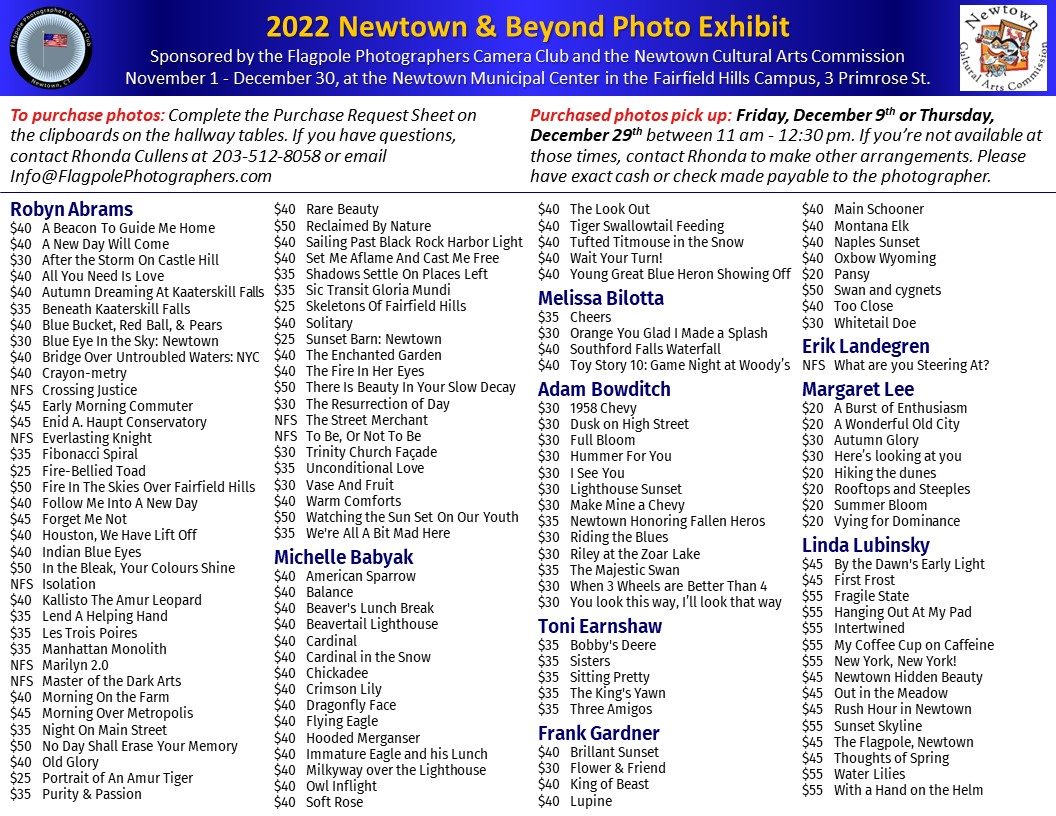 ---