"Newtown & Beyond" Photo Exhibit
November 1 – December 28, 2018
Public Reception – Sunday, Nov. 4th  2-4 pm
Location:  Newtown Municipal Center, Fairfield Hills Campus, 3 Primrose Street, Newtown, CT 06470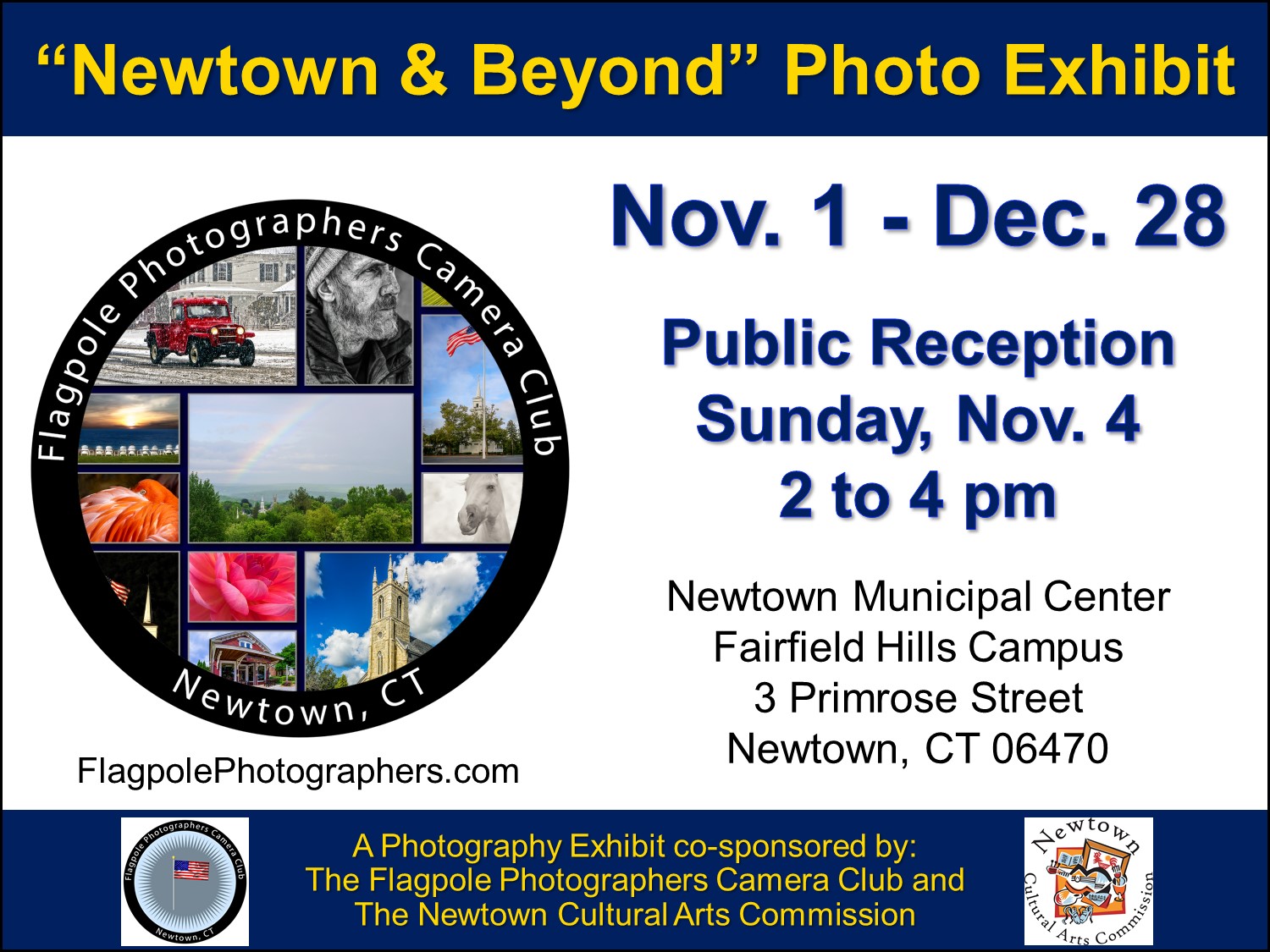 Public is welcome! Come join us!
The Flagpole Photographers Camera Club will be offering an exhibit of their member's best work from November 1 through December 28 at the Newtown Municipal Center. The building's main hallway with grand arches provides a beautiful gallery setting to showcase this large collection of photographs. On Sunday, November 4th, from 2-4 p.m. there will be an Opening Reception where the public is welcome to come and meet the photographers and enjoy refreshments and music while viewing the exhibit.
In this 9th Annual "Newtown & Beyond" Exhibit, many photos of Newtown will be featured, but there will also be photos taken across the country and around the world. Most of the photographs on display will be offered for sale as well.
Photos from last year's event: