"Newtown & Beyond" Photo Exhibit: November 1 – December 29, 2021
Public Reception – Sunday, Nov. 7th 2-4 pm (Please wear a mask.)
Location: Newtown Municipal Center, Fairfield Hills Campus, 3 Primrose Street, Newtown, CT 06470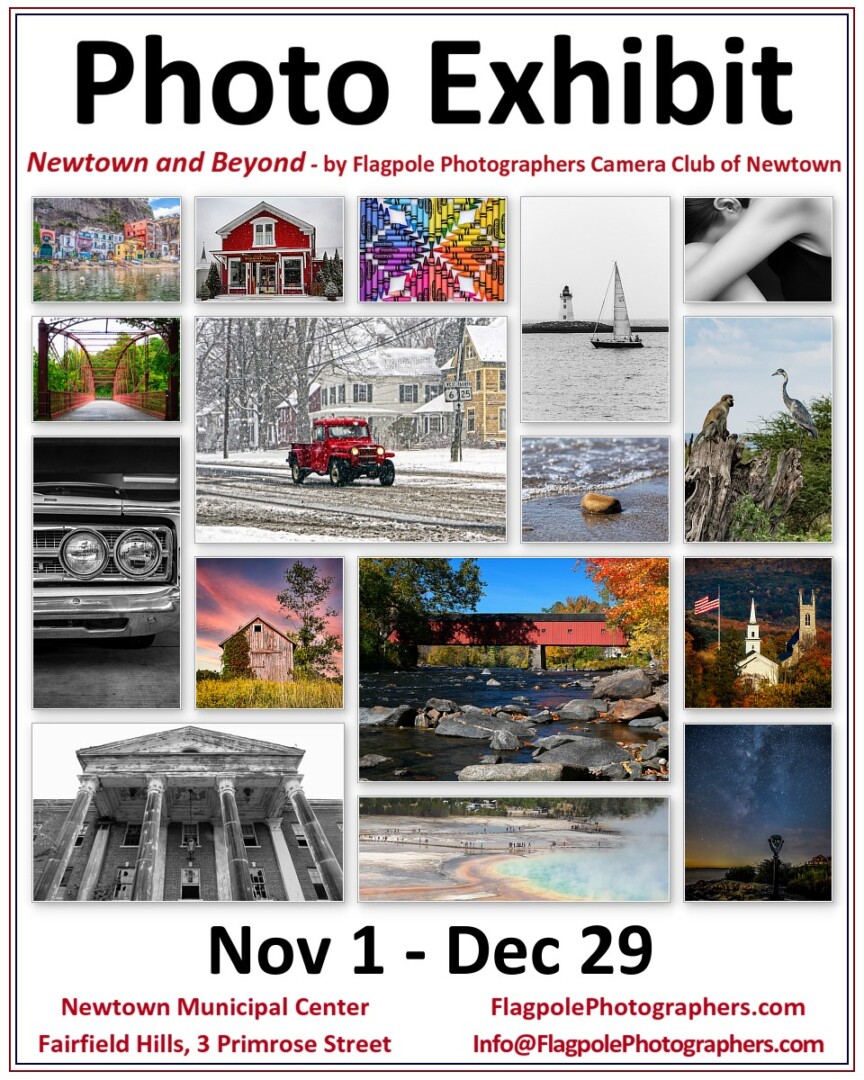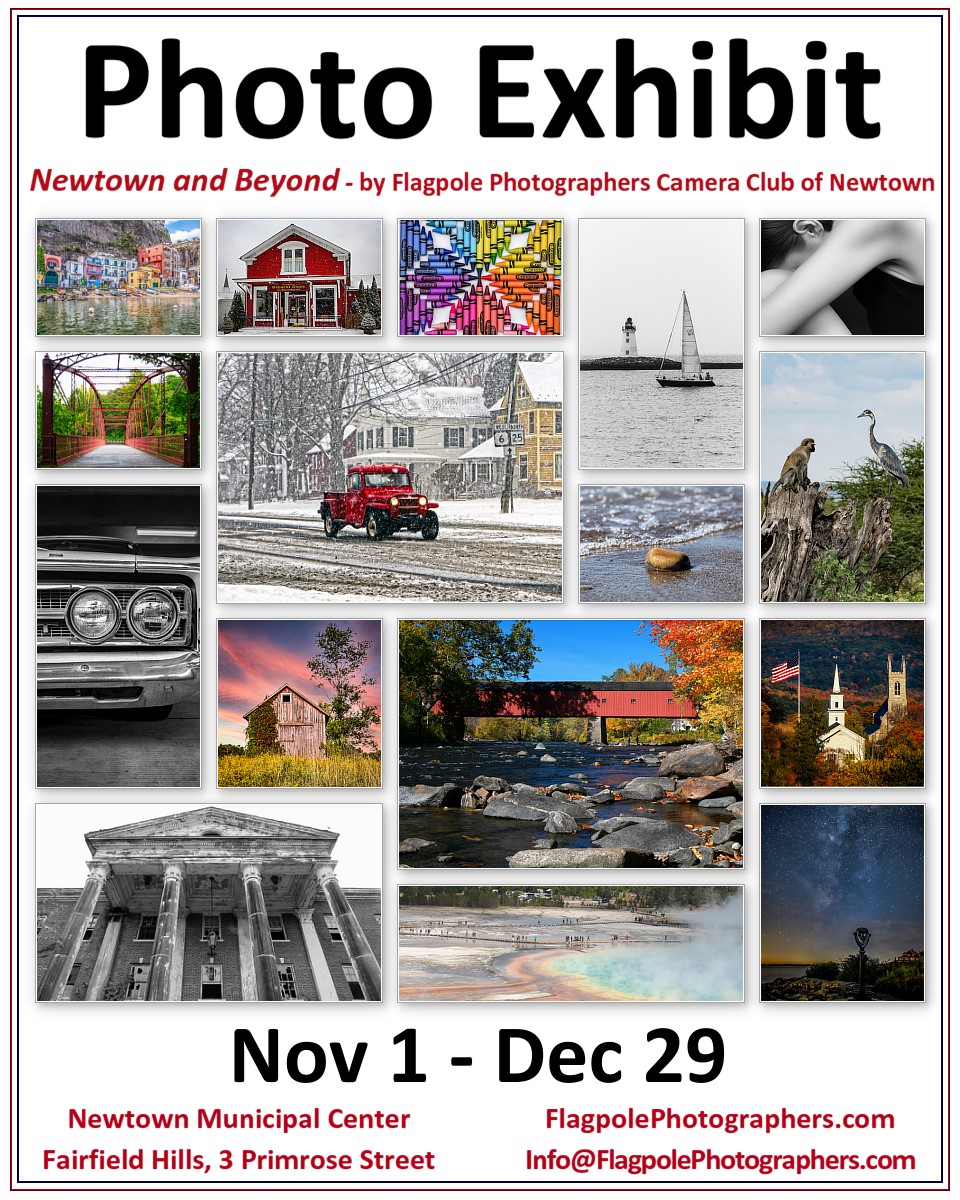 Public is welcome! Come join us!
The Flagpole Photographers Camera Club will be offering an exhibit of their member's best work from November 1 through December 29 at the Newtown Municipal Center. The building's main hallway with grand arches provides a beautiful gallery setting to showcase over 300 photographs. On Sunday, November 7th, from 2-4 p.m. there will be an Opening Reception where the public is welcome to come and meet the photographers while viewing the exhibit. (Please wear a mask.)
In this 11th Annual "Newtown & Beyond" Exhibit, many photos of Newtown will be featured, but there will also be photos taken across the country and around the world.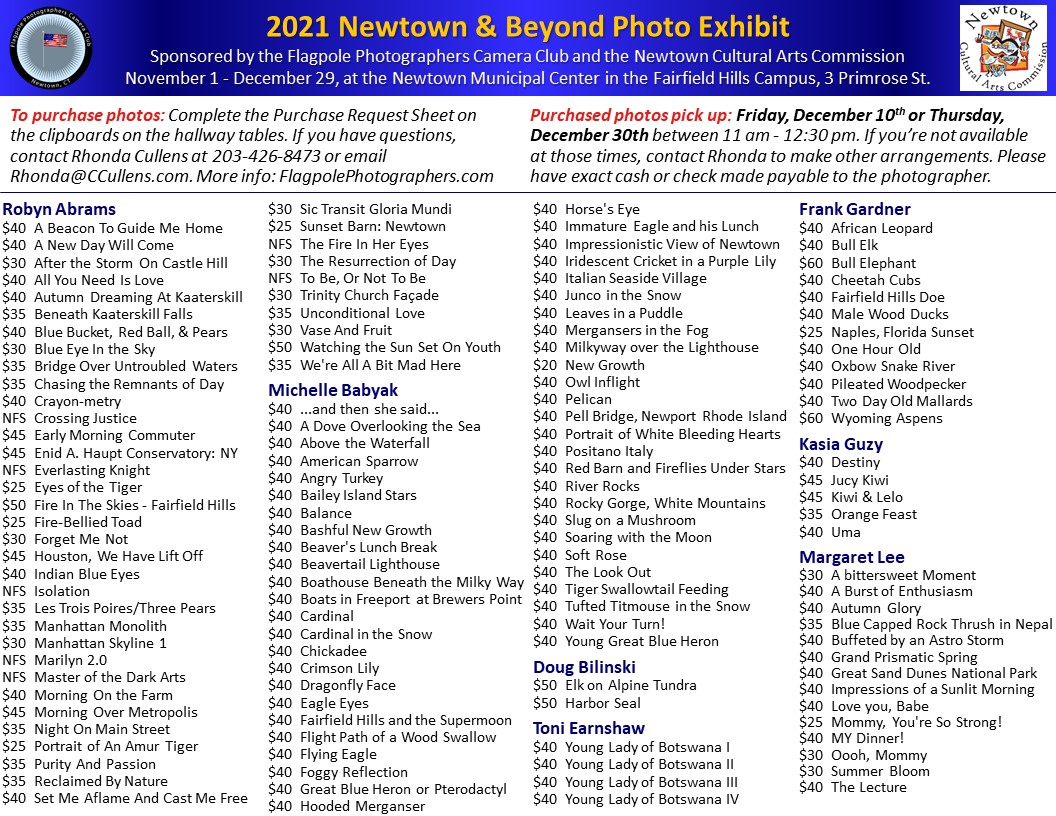 ---