Mentor Night – 10 Minute Kickoff on Competition Rules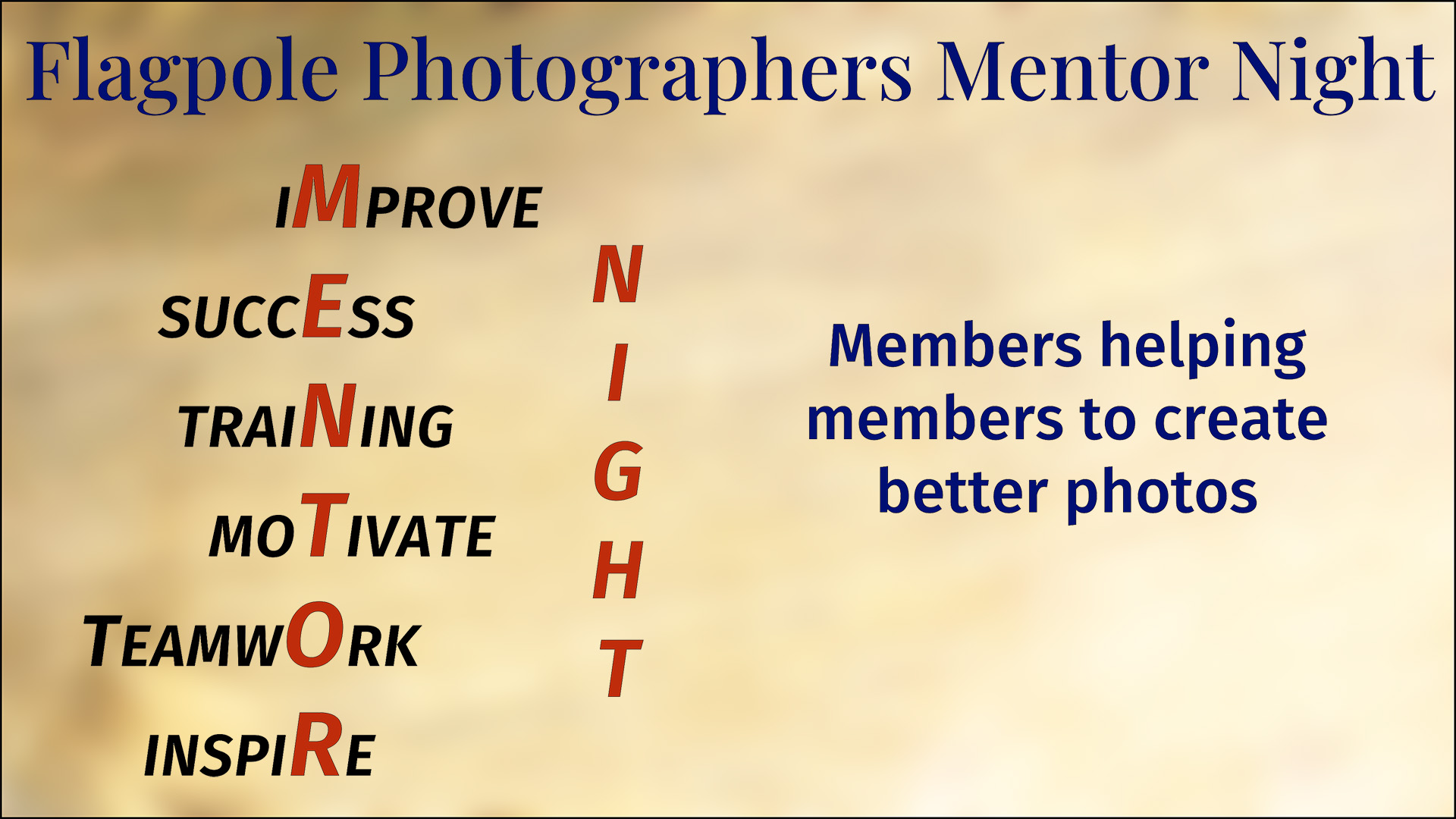 Visitors are welcome to attend this free event.
At Mentor Night, club members come together to enhance each other's photography skills and create better photos. This event revolves around the principles of asking questions, sharing knowledge, and enjoying the process of learning more about all aspects of photography. The meeting starts with a brief presentation on a selected topic from the list of subjects provided by our annual survey. Each session concludes promptly at 8:30 pm.
Feel free to bring your questions directly to the Mentor Night or alternatively, you can submit your photos and questions ahead of the meeting.
Kickoff Topic
What are Flagpole Photographers' Competition Rules?
Agenda
7:00 – Social time before the meeting starts
7:30 – Meeting starts – Kickoff Topic
7:40 – Q&A and How to improve this photo?
Only Online
Using Zoom
This join meeting button only works on the day of the meeting.