Flagpole Photographers Members – Between our Assigned Subjects, Monthly Challenges and Scavenger Hunts, we know your creativity flow is already in motion and you're up for this new challenge! Sign up now, start taking your photos, and then upload them to the Showcase competition in April.
Note: You'll find this event and upload system is extremely similar to that of our Flagpole Scavenger Hunts and monthly competitions! You will need to sign up for an account and create a new password though to sign in.
Hoping all of our members participate in this fun interclub activity!
Not a member of Flagpole Photographers? Join now for a FREE Trial Membership that will last until June! Contact us and ask for details!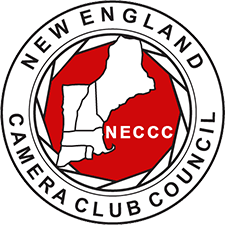 All individual members of any of the New England Camera Club Council (NECCC) camera clubs are invited to participate in a fun and free Pandemic Inspired Photo Showcase!


Even though this showcase is focused on individual participants, the NECCC camera club with the greatest percentage of members participating will be recognized.
This event is designed so everyone can participate from their own homes. There are five categories, Pandemic Partners, In the Safety Zone, Mealtime, Games and My Life in Black and White. You can enter photos in as many categories as you like, from just one to all five, however, you can't enter the same photo in more than one category. All photos must have been taken in 2021 and no watermarks are allowed.

This is your chance to get creative! A category's "meaning" is open to your interpretation! Let's have some fun with this!

Everyone who participates and enters at least one photo will then be eligible to select their top favorite in each category. The one catch is you can't choose your own entry.
Pandemic Partners
In the Safety Zone
Mealtime
Games
My Life in Black and White
Enter up to 5 photos
No more than 1 photo in any category
The same photo cannot be entered in more than one category
All photos must be taken in 2021
No watermarks allowed
Upload Opens
Start uploading your photos. Upload details below.
Upload Closes
Upload before 10 pm.
Choose Your Favorites – Voting Begins
Voting is restricted to participants only. To vote go to:
NECCC Photo Showcase
and scroll to the bottom.
Voting Ends
Last chance to choose your favorite photo.
Everyone must create a Showcase upload account. CLICK TO SIGN UP
After creating your upload account, then sign in to access the upload page. CLICK TO SIGN IN
After signing in you can upload photos.

Also use the upload page to modify titles, replace photos and view your photos. CLICK TO UPLOAD
You must be a member of a NECCC camera club.
Photos must be taken in 2021.
Enter 1 to 5 photos across 5 categories. Only 1 photo in a category.
No duplicate, or near duplicate, photos submitted in other categories.
All photographs must be taken and edited exclusively by you.
For composites, you must have taken all components.
A category's "meaning" is open to your interpretation.
Every category allows color or monochrome photos.
Titles will be displayed.
No watermarks allowed.
Copyright of the photo remains with you.
NECCC has the right to use the photo on their websites and literature.
NECCC has the right to disqualify and remove any photo as it sees fit.
You cannot choose your own photo for the category favorite.
Photos must be in the JPEG format with an sRGB color profile.
Photos will be automatically scaled down to fit in a 1920 pixels wide by 1080 pixels high screen while preserving aspect ratio.
See Upload Help for details.