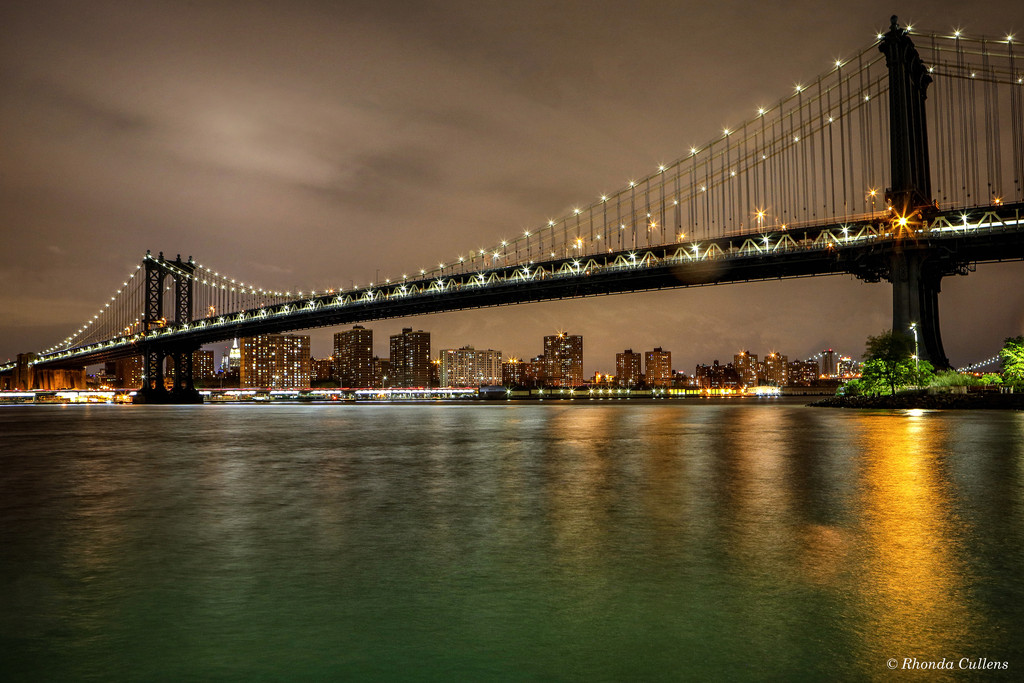 Thanks to Flagpole Photographers member Darrell Harrington for organizing a great field trip to New York City's Dumbo Historic District on May 21. Dumbo stands for "Down Under the Manhattan Bridge" and the area between the Manhattan and Brooklyn Bridges is a photographer's paradise, especially after dark.
A forecast of rain almost cancelled the trip, but eight club members decided to brave the elements and ventured out anyway. The rain held off until after sunset and then a few umbrellas came out to protect cameras.
Some great shots were captured and a good time was had by all!