Hi Everyone
Flagpole Photographers Camera Club first competition of the season is on Thursday, September 26 at 7:15 pm.
Members – competition upload deadline is Tuesday, Sep 24 at midnight.
Our Senior Center Location Has Moved!
This summer Newtown opened a new Community Center and Senior Center at Fairfield Hills. It is a great building with a large meeting room for us. The new address is 8 Simpson Street, Newtown, CT. The building is across the street from the Newtown Municipal Center.
Use the Community Center main entrance. See the photo below. After you enter the Community Center, turn right and walk to the Senior Center hallway on your left. At the end of the long Senior Center hallway, you will find our meeting room.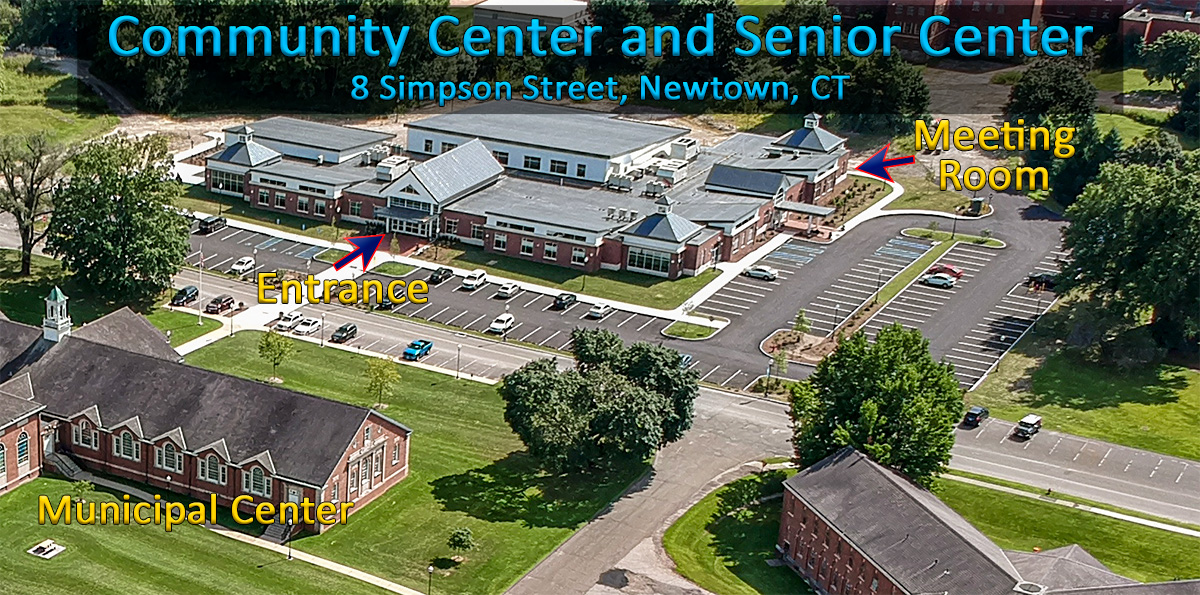 Upcoming activities
September 21, 11:00 am – 5:00 pm Saturday – Flagpole Photographer members Chane & Rhonda Cullens are presenting 3 programs on photography at the Newtown Arts Festival. In the Art of Science Tent at 11 am and 3 pm they will present 3 Easy Steps to Improve Your Photos, and at 1 pm Tips for Sports Photography
September 26, 7:15 pm Thursday – Competition with "Nature" Assigned Subject
October 10, 7:30 pm Thursday – Photo Editing Basics by Chane Cullens plus "Leaders & Learners" Meetings program night. You can signup for the Leaders & Learners program at the September 26 competition.
Click to view all of our activities
In the news
---