Congratulations to Flagpole Photographers Camera Club on the honors and awards they received at the 74th New England Camera Club Council (NECCC) Photography Conference held at UMass Amherst, July 12-14.
The club received top honors for finishing in first place in the 2018-2019 NECCC Interclub Color Class A Print Competition. They also finished in third place in the Black and White Class A Print Competition and in third place in the Pictorial Class A Electronic Competition. Over 70 photography clubs throughout New England are members of the NECCC organization and many are much larger than the 50 members of the local club. Several members from some of the larger clubs (one with over 200 members) acknowledged they all know the name "Flagpole" when it comes to competitions!
In addition to this group award, seven club members were also recognized for their individual achievements.
Chane Cullens was elected as a "Master Member of the New England Camera Club Council" (MNEC). The inscription on the certificate he received read, "For his outstanding dedication to the Flagpole Photographers Camera Club using his extensive technical expertise in creating digital competition software and creating and maintaining its website; For his numerous exhibition achievements and excellent competition record; For his willingness to always serve as a judge, instructor, or lecturer helping others make impactful images; For his work as a vice-president on the NECCC Board creating a conversion from paper to electronic version for club services package; For serving on various committees throughout the conference; For his work as NECCC conference webmaster debuting the new conference website. Chane is one of those hard-working people who volunteer to make things happen."
Rhonda Cullens won the "Edmund A. Woodle Memorial Award" for Best Landscape Digital Pictorial Image for her photo of "Sedona Reflections" taken at Crescent Moon Ranch in Sedona, Arizona in February of this year.
The NECCC Best Creative Digital Pictorial Image went to Erik Landegren for his photo "Wintery Portrait." He also received a Digital Nature Honorable Mention for his photo "Final Destination."
Rick Tyrseck also brought home 2 awards. In the B&W Print Competition he received an Honor Award for "Tinsmith" and in the Digital Open Competition he received an Honorable Mention for "Farmland Milky Way."
Additionally, Darrell Harrington received a Color Print Honor Award for his photo "Mistaya Canyon," Sandy Schill received a Color Print Honor Award for her photo "Penny," and Robyn Abrams received a B&W Print Honor Award for her photo "Street Merchant."
Flagpole Honors and Awards Received at the NECCC Conference:
2018-2019 Interclub Color Print Competition 1st Place – Flagpole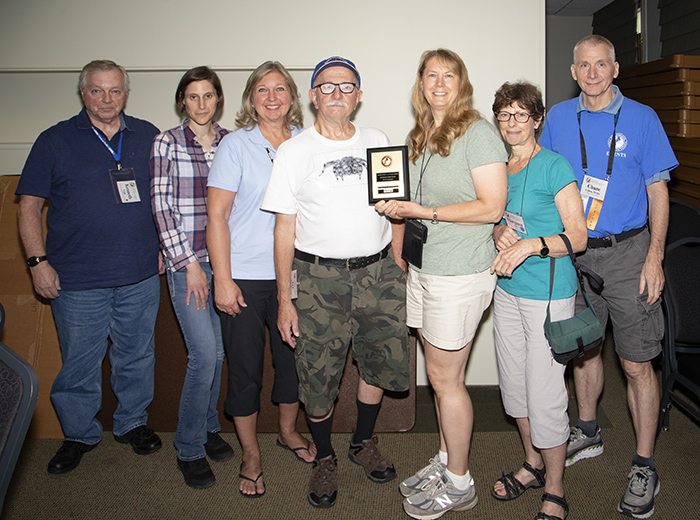 Master Member of NECCC (MNEC) – Chane Cullens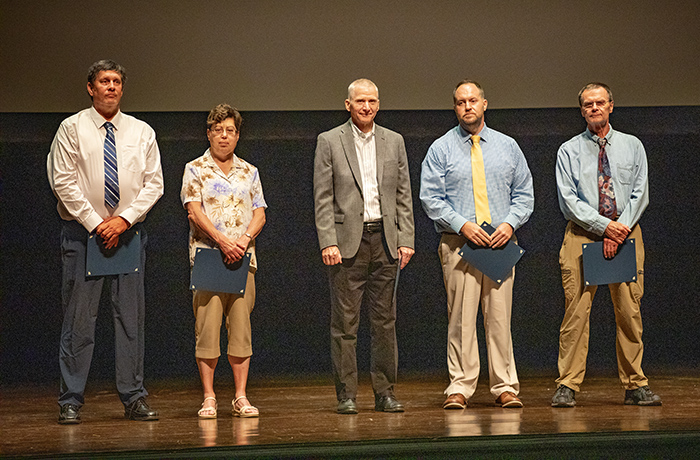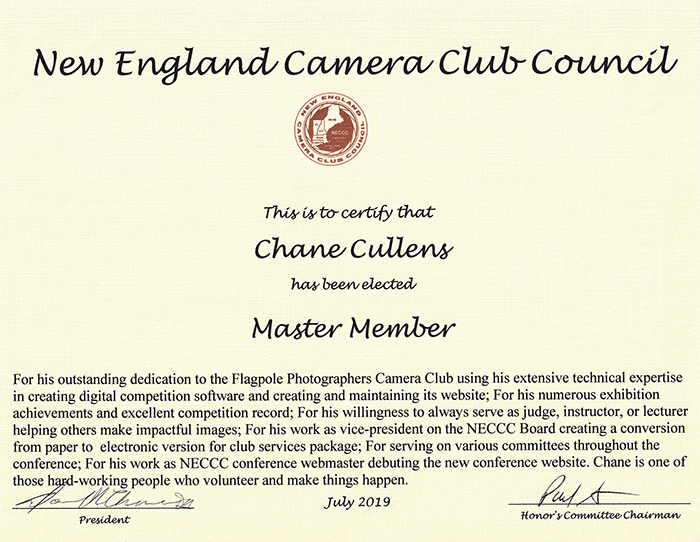 Best Creative Digital Pictorial Image – Erik Landegren "Wintery Portrait"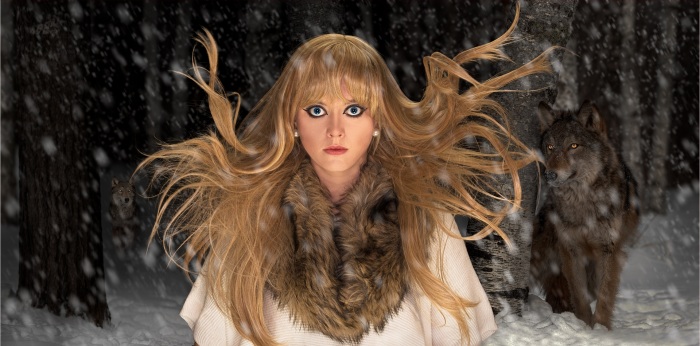 Best Landscape Digital Pictorial Image – Rhonda Cullens "Sedona Reflections"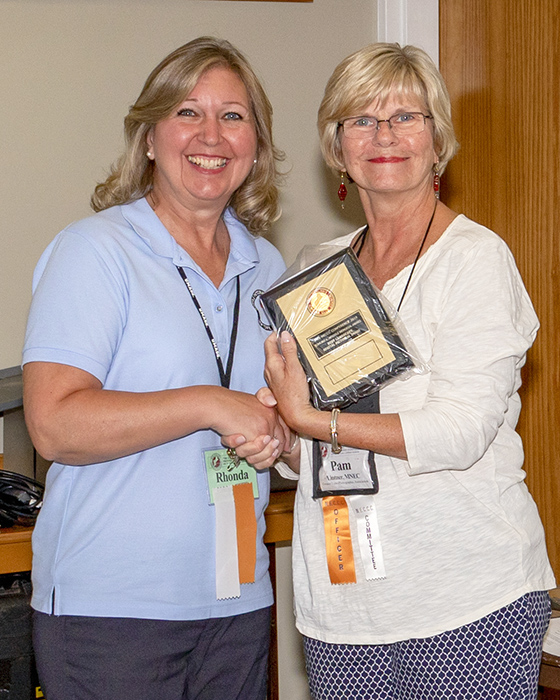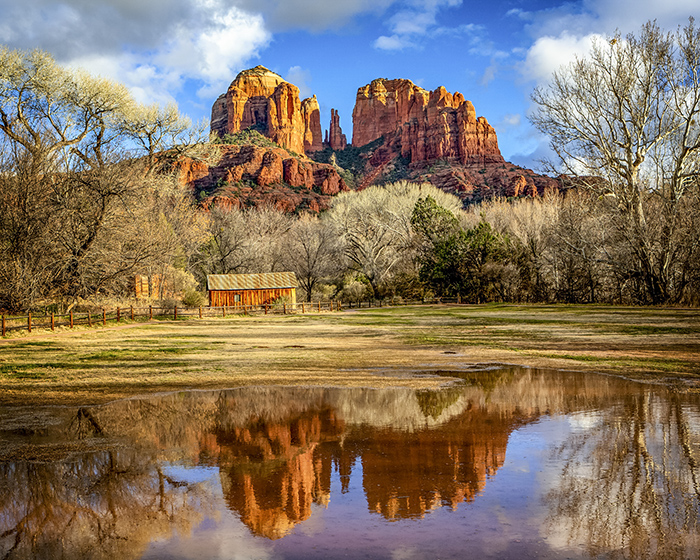 Color Print Honor Award – Darrell Harrington "Mistaya Canyon"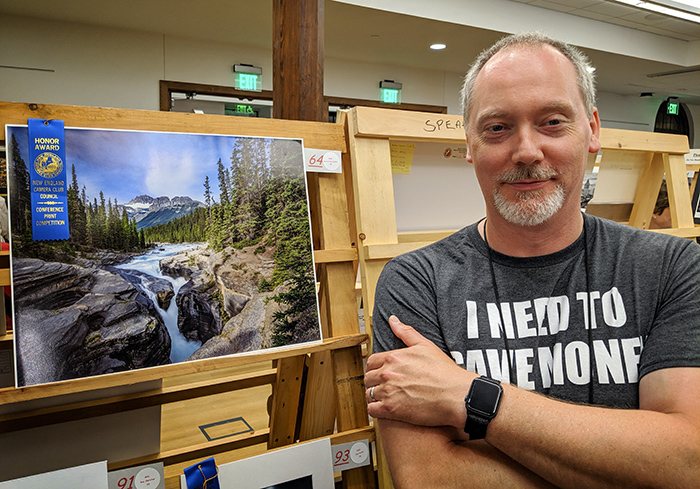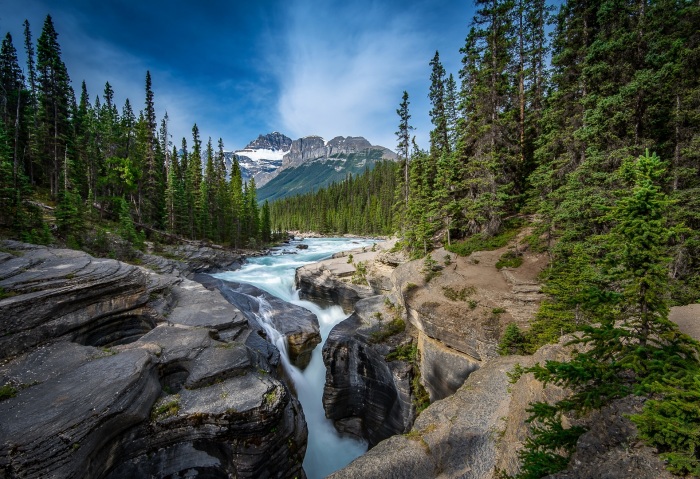 Color Print Honor Award – Sandy Scheibel Schill "Penny"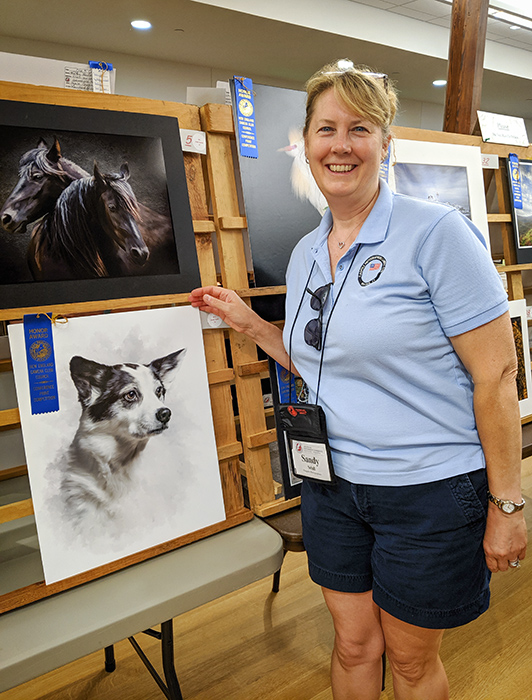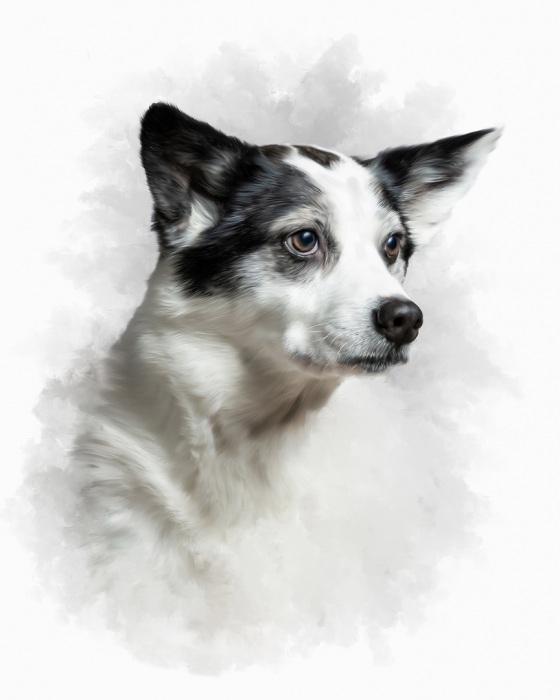 B&W Print Honor Award – Robyn Elizabeth Abrams "Street Merchant"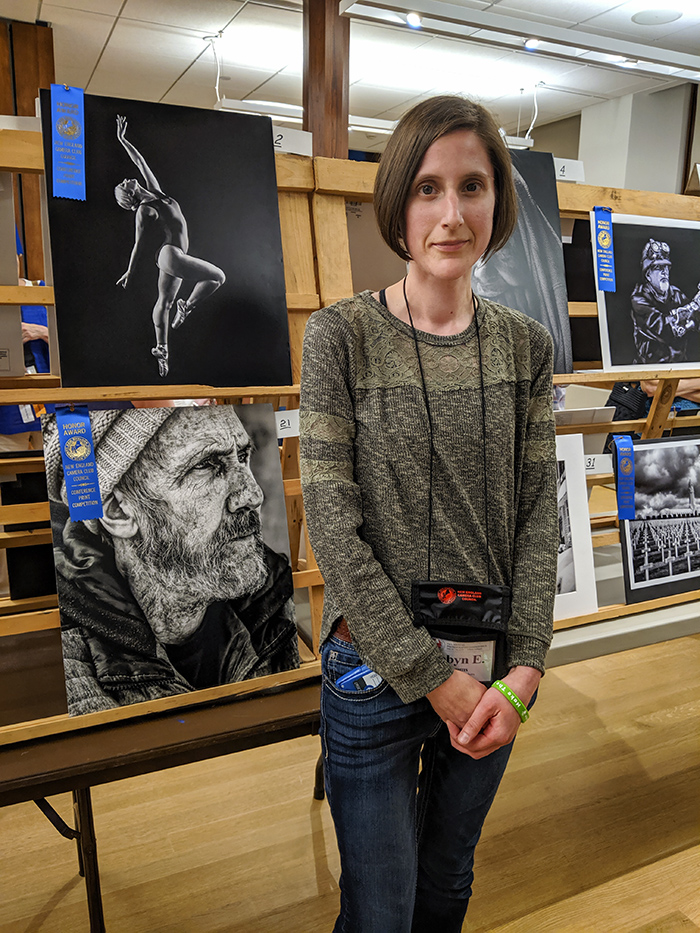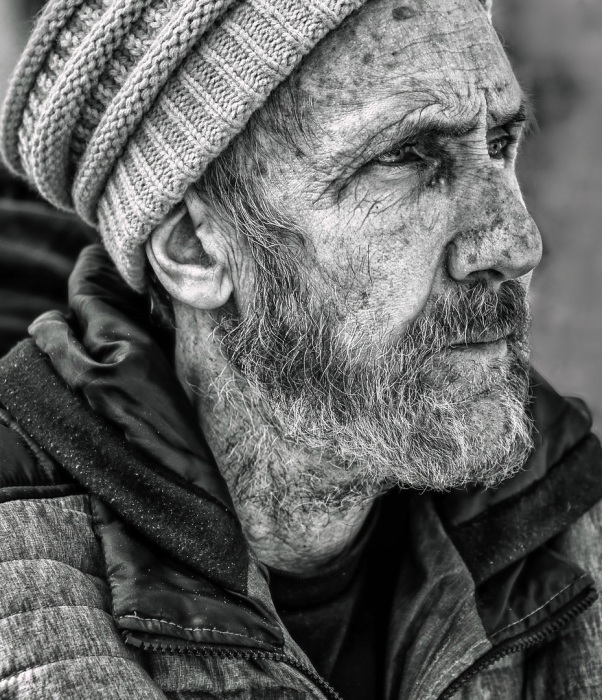 B&W Print Honor Award – Rick Tyrseck "Tinsmith"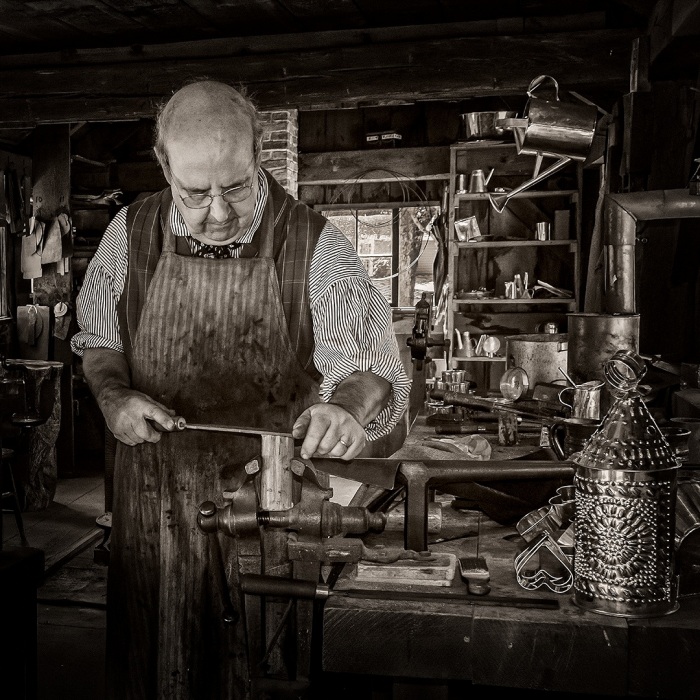 Digital Open HM – Rick Tyrseck "Farmland Milky Way"

Digital Nature HM – Erik Landegren "Final Destination"