Stop by to view the "best of the best" photos from many local artists!
The Flagpole Photographers Camera Club is pleased to announce their 2019 Annual Competition and Exhibit. It will run from May 1-31 at the C.H. Booth Library located at 25 Main Street, Newtown, CT.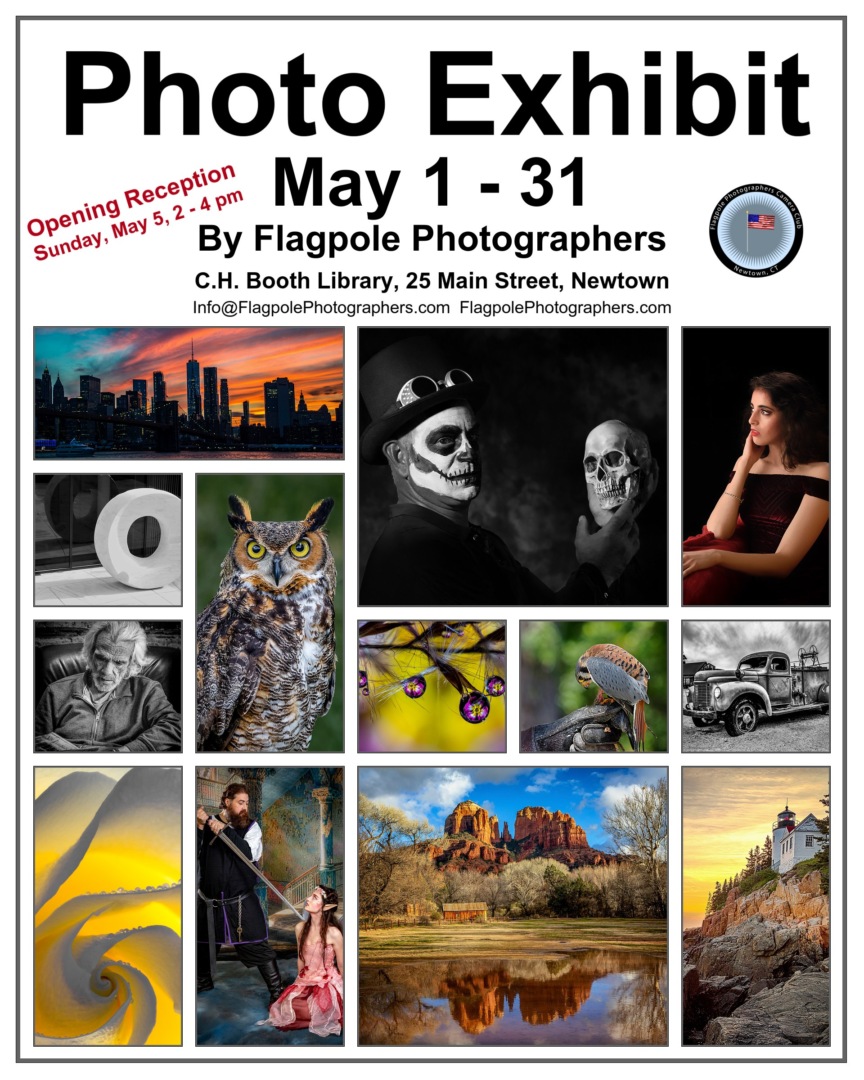 An Opening Reception will be held on Sunday, May 5, from 2:00 pm to 4:00 pm in the Olga Knoepke Memorial Room at the library and the public is welcome! The Opening Reception will allow visitors to meet the photographers and hear the stories behind their photos. Enjoy complimentary food and beverages while viewing each print. All visitors can participate in the festivities by voting for their favorite photograph up until Friday, May 10. The winner of this vote will be presented with the "People's Choice Award".
On May 5 regional judges will award the following:
Judges' Best in Show
Dave Kriger Nature Award – which will be placed on permanent display at the library
Jeannette Talarino Flower Award
Bruce Allen Open Print Award
First, Second, Third place and Honorable Mention in the "Color" category
First, Second, Third place and Honorable Mention in the "Monochrome" category
Judge's Choice Award
People's Choice Award (as voted by visitors)