Department of Energy & Environmental Protection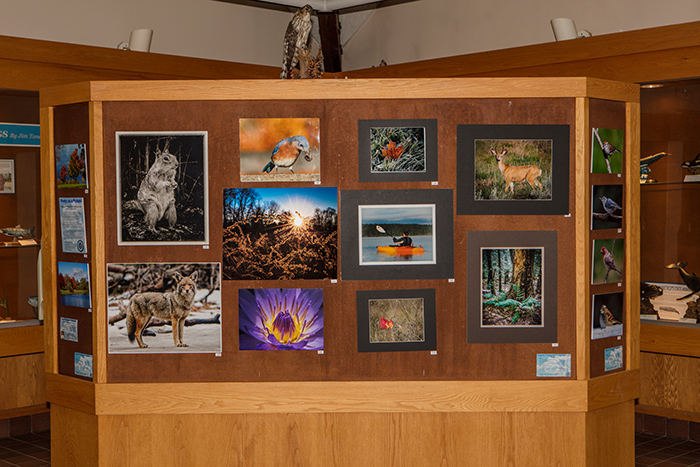 Press Release August 1, 2017
Free Photography Workshop at Kellogg Environmental Center, Derby
Connecticut's Department of Energy and Environmental Protection (DEEP) invites beginner and intermediate photographers to join Chane Cullens, a member of the Flagpole Photographers Club, Newtown, for a FREE Photography Workshop at the Kellogg Environmental Center on Saturday, August 19 at 10:00 a.m.
Chane Cullens will share how to visualize the outdoors and natural scenes to create outstanding photographs. There will be a short lecture followed by an outdoor experience to practice and learn the techniques and approaches to make your photos come alive. This workshop is for beginner and intermediate photographers looking to boost their skills.
Mr. Cullens is an experienced photographer receiving recognition for New England's best black and white portrait (2017), two photos selected in TOPS in Connecticut (2016), and best nature photo in Flagpole Photographers Annual Competition (2017).
The public is also invited to come and enjoy the beauty of wildlife, plants and landscapes from around Connecticut through photographs by Mr. Cullens and other members of the Flagpole Photographers Camera Club. This new photo exhibit can be viewed Tuesday through Saturday, 9:00 a.m. – 4:30 p.m. through August 22 at Kellogg Environmental Center.
Kellogg Environmental Center is located at 500 Hawthorne Avenue, Derby, CT. This program is offered free of charge, donations are always welcome. Registration is required for the photography workshop, please email
donna.kingston@ct.gov
or phone (203) 734-2513 or (203) 734-2514.