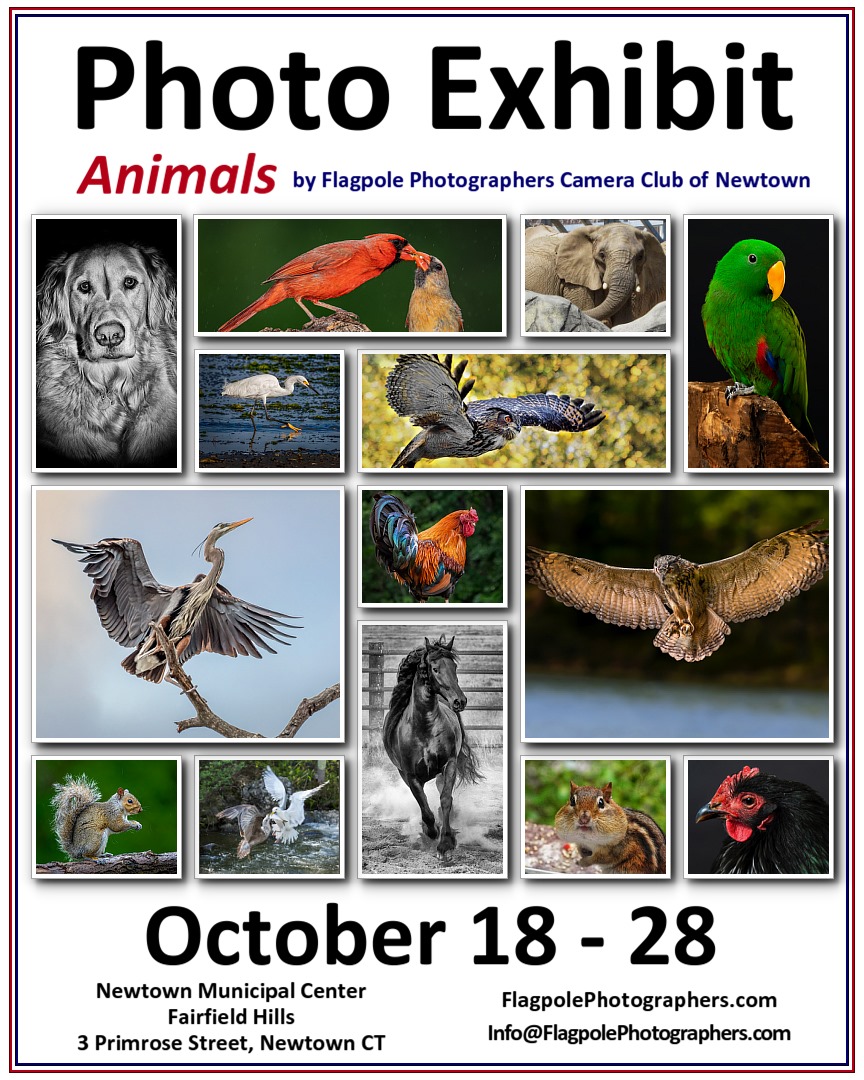 Please visit our Animals Exhibit now through October 28th at the Newtown Municipal Center!
Most of the photos are offered for sale. If you would like to purchase a photo, complete the "Purchase Request Sheet" on the clipboards on the hallway tables. Purchased photos may be picked up on Thursday, October 28 between 11 am – 12:30 pm. If you're not available at that time, contact Rhonda to make other arrangements.
If you have any questions, email Rhonda@CCullens.com.