Flagpole Photographers member Hannah Munroe's exhibit is up and running at the Newtown Municipal Center, 3 Primrose Street, Newtown, CT.
Stop by today to view the amazing detail in the photos and the stories behind several of them. Her exhibit is open until Oct 31. Hannah Munroe is a photographic storyteller and exhibiting artist. She utilizes the camera and Photoshop to compose and create intricate images. Composite photography allows her to fuse her love of design, fashion and portrait photography with her imaginative storytelling abilities. By digitally merging multiple pictures together, she creates dramatic scenes around her subjects will telling passionate and poignant tales. Her photographs are the product of the interchange between her private life and imaginative world.
Hannah is teaching a workshop on how to create and compose story-telling images. See http://www.nonnistudios.net for more information.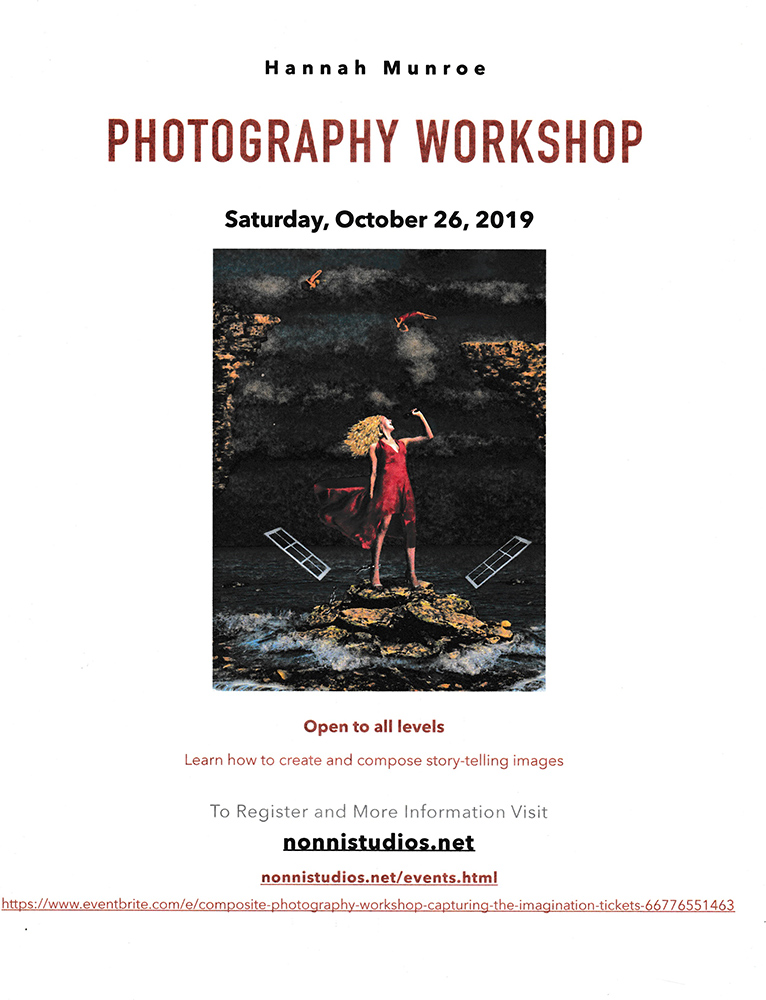 [ngg src="galleries" ids="189″ exclusions="6000,5990″ sortorder="6000,5996,5997,5987,5988,5989,5998,5990,5991,5992,5993,5994,5995,5999″ display="pro_mosaic" row_height="350″ last_row="nojustify" order_by="sortorder"]