Tri-Club Competition with Charter Oak and Milford Clubs
Visitors are welcome to attend this free event.
Overview
This thrilling tri-club photography competition is with Charter Oak Photographic Society (West Hartford, CT) and the Milford Camera Club (Milford, CT) on February 6, 2024. The competition will be conducted virtually, where an esteemed judge will carefully select the "best" photo from each category. The club that secures the most wins across the 25 categories will be crowned the ultimate winner.
Competition Categories
Airplanes
Architecture/Architectural Details
Barns/Farm Life
Beach
Birds in Flight
Board Game
Creative Florals
Crosswalk
Curls
High Key
In Connecticut
In My Toolbox
In the Dark
Looking Up
Motion Pan
Patterns
Reflections
Something Fast and Something Slow
Something Old and Something New
Something Sweet
Store Front
The Flagpole
Traffic Lights
Waterfalls
What the Heck?
Competition Rules
Agenda
7:00 – Social time before the meeting starts
7:30 – Meeting starts – Welcome
7:40 – Introduce the judge and the competition begins
Where
TBD – Attending In-Person
At the Newtown Senior Center
---
Newtown Community Center & Senior Center is at 8 Simpson Street, Newtown, CT.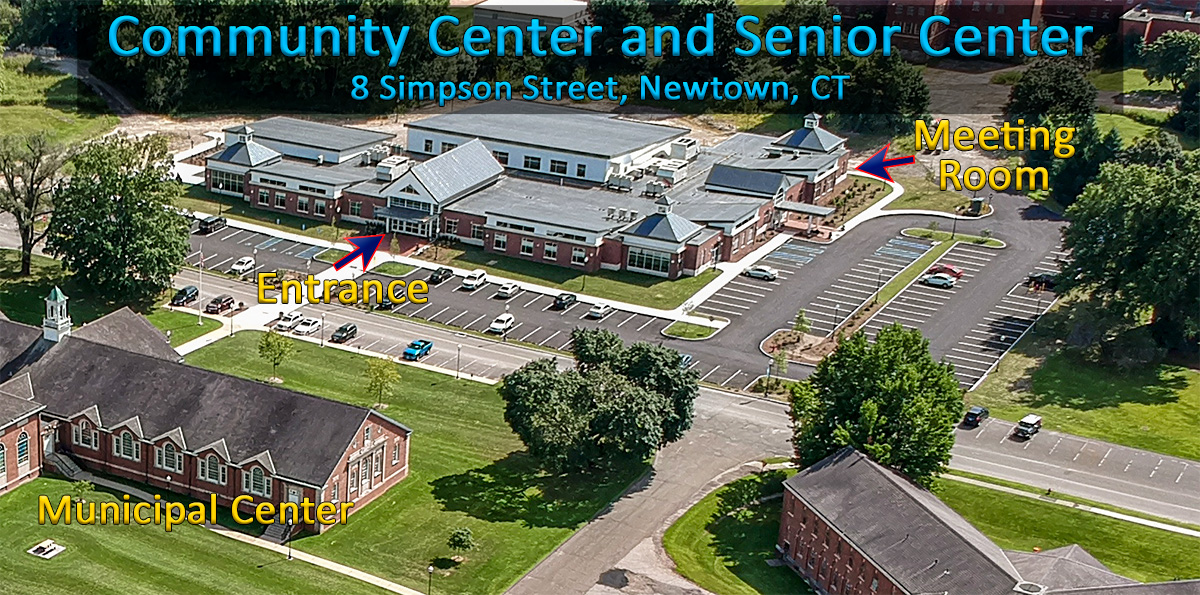 Attending Online
Using Zoom
---
This join button only works on the day of the meeting.