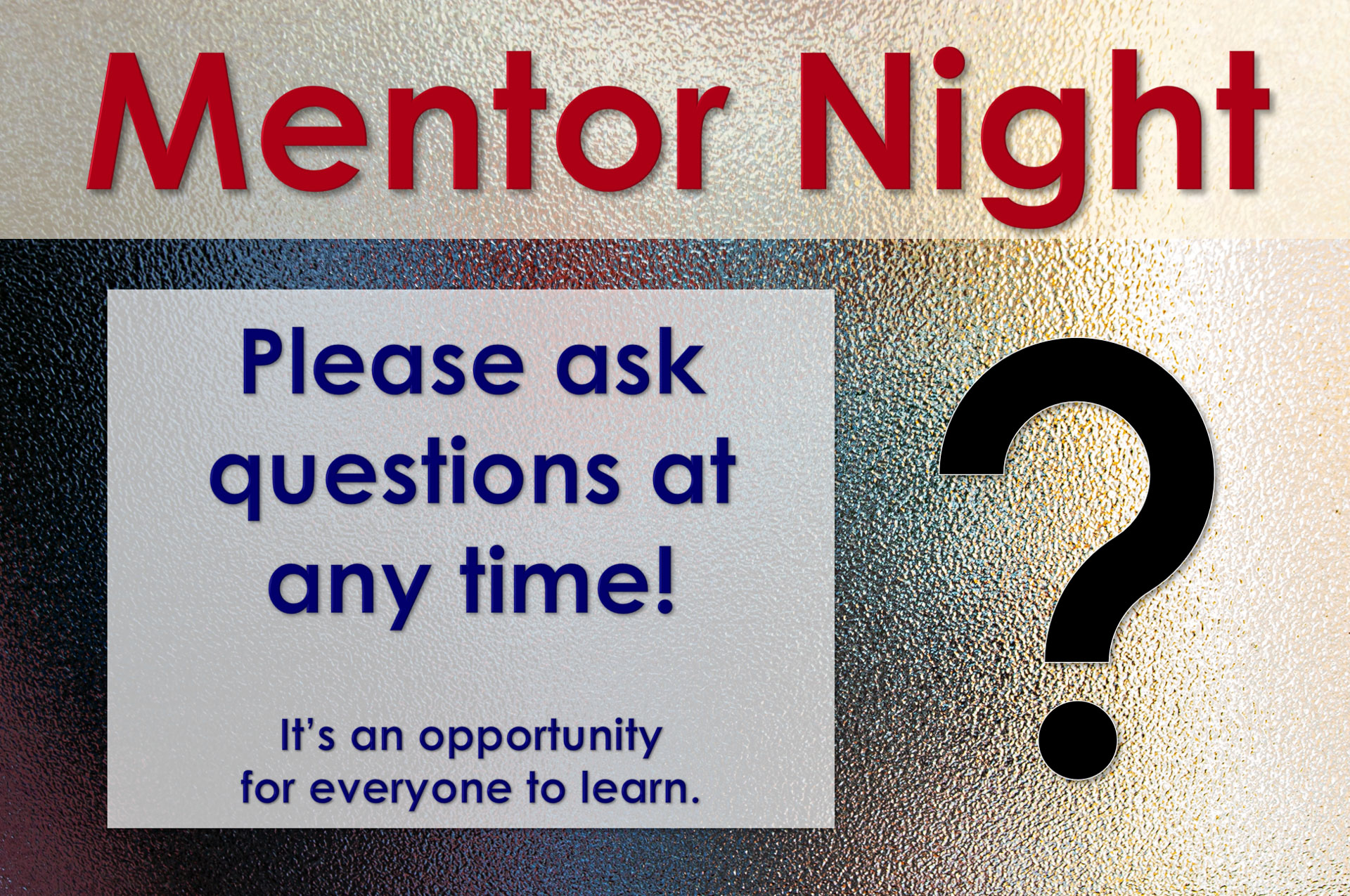 Mentor Night – November 2022
Visitors are welcome to attend this free learning program.
Arrive before the meeting starts for social time 
7:30 – Meeting starts
8:30 – Meeting ends
Photos that you want feedback on
Questions you want answered 
Have a camera handy
At Mentor Night, experienced club members help others make their photos better. Mentor Night is about asking questions, sharing knowledge and the fun of learning more about all things related to photography. Show up with your questions and photos.

Or submit photos and questions or special topic mini-sessions.
Attend from anywhere. This is a virtual event.
This join button only works on the day of the meeting.