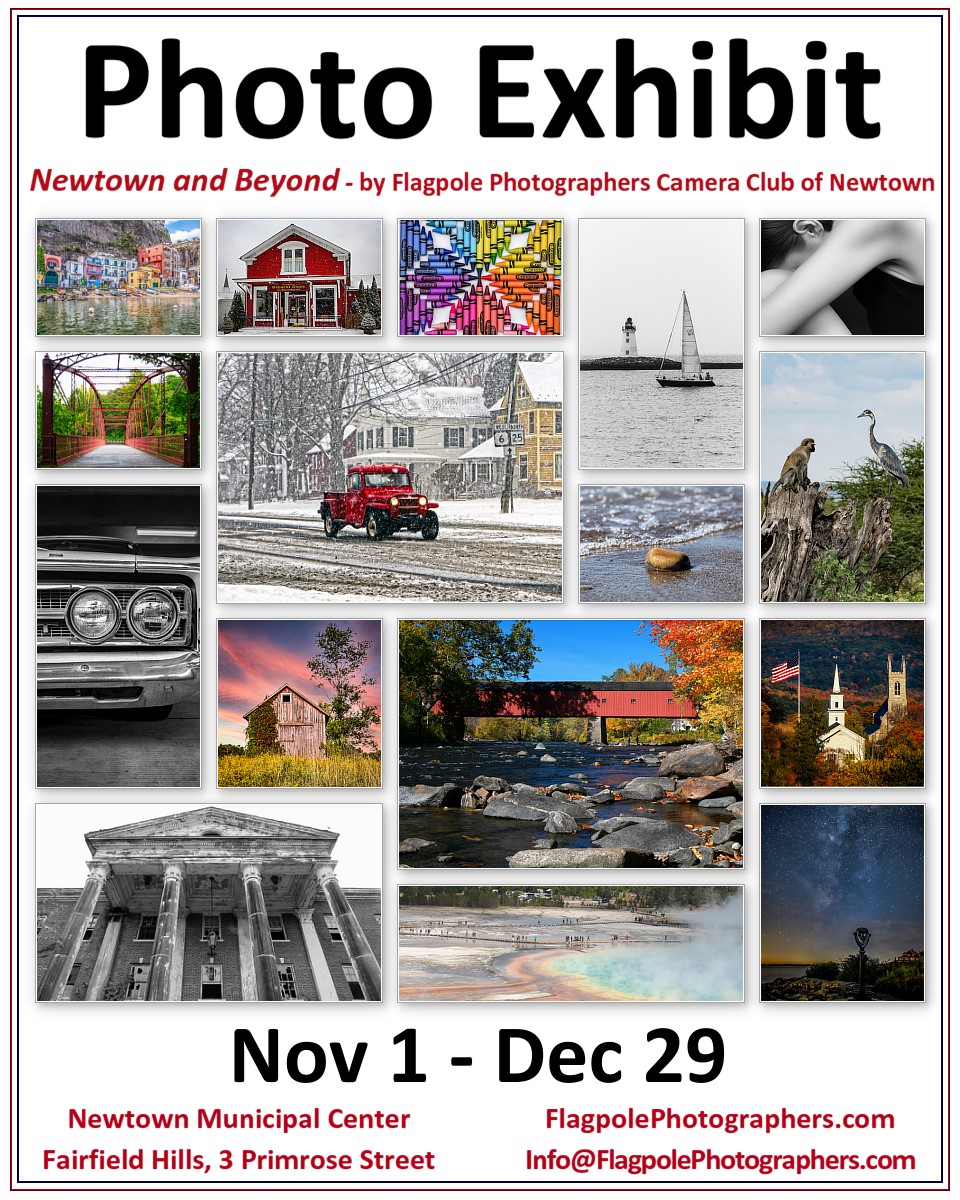 Flagpole Photographers Newtown & Beyond Photo Exhibit at Newtown Municipal Center
Our exhibit features photos from Newtown, Connecticut and beyond.
View the photos on the walls of the Newtown Municipal Center from November 1 to December 29. The building is open from 8 am to 4:30 pm on weekdays.
Flagpole members visit 2021 "Newtown & Beyond" Exhibit Member Info for everything you need to know about entering your photographs and volunteering for our Newtown & Beyond Photo Exhibit.